The Steele Hill Experience
Genuine. Flexible. Exceptional.
Our belief that everyone deserves to enjoy great vacations as a part of living a happy and fulfilling life is at the heart of everything we do. At Path Vacations, we value our members above all else and we always strive to provide the highest level of service, hospitality, and simplicity in creating a lifetime of great vacation memories.
As a member of Path Vacations, you will experience vacation ownership like no other. With exceptional flexibility, Path Vacations brings together the best of vacation ownership options in a simple, easy-to-use mobile account management and booking support system, combined with unparalleled live owner support.
We Make It Easy to Vacation More.
#stresslessvacationmore
Learn More About Membership    Request Information About the Club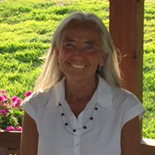 I love my visits to Steele Hill in part because of the proximity to so many attractions and have used my ownership primarily at the campground. I did use a partial week to stay at the resort fall 2015 and remembered just how wonderful the resort itself is! The resort staff is very helpful and the activity schedule at the resort offers a great variety. The facility has so many different venues to sit and relax, indoors or outdoors, and it seems something new is offered every year.
Donna Collins, MA
Stress Less. Vacation More.
As a member of Path Vacations, you will enjoy exceptional accommodations and hospitality as well as flexible booking options that fit your travel style. Relax, unwind, and reset year after year amidst the magnificent beauty of the Lakes Region and beyond. Become a member and start creating vacation memories that last a lifetime.